Cardiovascular Care
30+ Years of Excellent Cardiac Care in the Permian Basin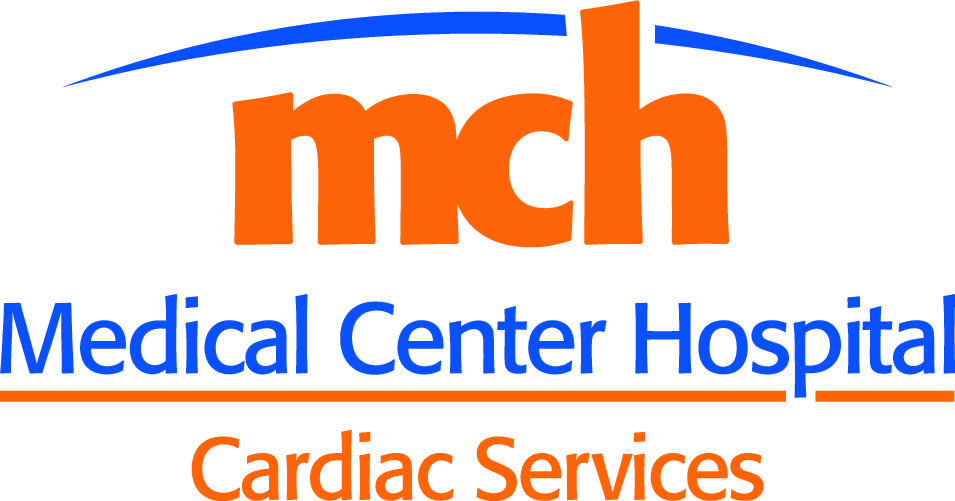 ​Our Cardiovascular Care Center offers a complete services program to diagnose, treat, and rehabilitate heart disease patients. The MCH Center for Heart Disease staff provides multi-disciplinary care continually. Diagnostic procedures offered at the MCH include a complete array of structural, circulatory, and electrical testing through the departments of Electrodiagnostic and Nuclear Medicine.
Surgical suites at Medical Center Hospital have been expanded to provide the latest equipment for bypass surgery patients. Medical Center Hospital helps its patients on the road to recovery following a heart procedure by providing expert and compassionate care in the Coronary Care Unit or one of several telemetry units.
Make an appointment with a ProCare Cardiologist or visit one of our locations today!
Medical Center Hospital also offers a complete cardiac rehabilitation program designed to help patients with heart disease recover quicker and return to a full and active lifestyle, including patients with coronary artery disease, heart failure and vascular diseases. It has a comprehensive heart failure service that focus in improving the outcome and education of patients with heart failure both in the inpatient and outpatients' areas. In addition, our Cardiovascular Care Center serves as an important resource for the region coordinating emergency regional care and education with its outreach program.
Coronary Care Unit (CCU)
MCH offers a 20-bed Coronary Care Unit staffed 24/7 by specially trained critical care nurses. The CCU skillfully cares for patients experiencing suspected or acute myocardial infarction (heart attack), cardiac arrhythmias (abnormal heart rates), unstable angina (chest pain), Congestive Heart Failure, and those who require intense monitoring of vital signs and continuous IV infusions of medications that support heart rate and blood pressure.
The Coronary Care Unit also cares for many patients following Cardiac Cath Lab procedures such as balloon angioplasty and coronary stent placement, and permanent pacemaker or automated internal cardioverter-defibrillator (AICD) placement.
The Cardiac Catheterization Labs
The MCH Cath Lab in collaboration with MCH ProCare Odessa Heart Institute, our affiliated cardiologist, cardio-thoracic surgeons, and vascular surgeons are proud to offer cutting edge equipment that utilizes the latest technology. Coronary interventional procedures such as radial cardiac catheterization, mechanical support for patients in shock, rotational and orbital atherectomy, balloon angioplasty (PTCA), laser atherectomy, intra-vascular ultrasound, coronary stent implantation, left and right heart catheterization, cutting balloon and thrombectomy.
Our staff leads cardiovascular care in the region, being the first to implement novel-cardiac procedures, including:
Drug-eluting stents in West Texas
A carotid artery stenting program
Implementation of an intra-cardiac and intra-vascular ultrasound-imaging
A cardiac program to have invasive physiologic coronary assessment in West Texas
Placement of a percutaneous left ventricular assist device
Performing ultrasound facilitated pulmonary thrombectomy for life-threatening blood clots in the lungs and extremities
Offering minimally invasive closure of atrial septal defects
Performing trans-catheter valve replacements (TAVR)
Offering left atrial appendage closure (Watchman Device) in the region and leadless peacemaker implantation
The Cath labs includes specialized Peripheral Vascular suites and the first and most comprehensive Cardiac Electrophysiology suite in the Permian Basin, where arrhythmias are studied and treated including, tilt-table testing, atrial fibrillation ablation, and implantation of pacemakers and defibrillators. There are additional Cath Lab suites that offer a full array of cardiac diagnostic and interventional procedures. The Cath Lab suites are equipped with the very latest in cardiac technology including digital subtraction angiography and 3-D rotational angiography with 3-D navigation. In addition, our staff is involved in vascular procedures with our affiliated vascular surgeons, including treatment of patients with abdominal aortic and thoracic aneurysms, peripheral vascular and venous disease, limb-salvage, inferior vena cava filter placement and removal and trans-carotid artery revascularization (TCAR).
Cath Lab staff is on-call 24 hours a day, every day of the year. In an emergency situation, a person who is having a heart attack can be taken to the Cath Lab, where life-saving interventional procedures can stop the heart attack in over 97 percent of cases. Timing is critical when a person has chest pain. With that in mind, the ideal goal of the MCH Cath Lab is that when a patient with heart attack comes to the Hospital; the procedure is started within 60 minutes of his or her arrival to minimize any possible permanent heart damage.
Cardiac Electrophysiology
Cardiac Electrophysiology is the study and treatment of the electrical system in the heart and how the heart beats. The EP Cardiologist is a specialist or expert trained physician in electrophysiology who directs the procedures. If the heart rate (beats or rhythm) is abnormally fast or too slow, the EP study will be able to diagnose or find the reason. Specialized catheters are connected to high-tech computers and monitors to find the exact source of an abnormal heart rhythm. Lethal heart rhythms, such as ventricular tachycardia (fast heart rate), may be treated by implanting a defibrillator (AICD). Certain fast heart rhythms can be eliminated by a minimally invasive procedure using radiofrequency energy or delivering lower temperatures to specific areas of the heart, called an ablation procedure to eliminate it permanently, allowing the patient to live a life free of medications and with a normal heart rhythm.
Cardiac Pacemakers and Automated Internal Cardioverter Defibrillators are also implanted in the EP Lab. Pacemakers are implanted for patients with slow heart rates. ICD's are implanted in patients whose primary problem is a fast heart rate. MCH is the first to offer a leadless pacemaker in the Permian Basin with a minimally invasive procedure that involves little to no hospital stay.
Telemetry Units
Telemetry Units are an integral part of the Center for Heart Disease at Medical Center Hospital. The telemetry floors of our hospital are designed to meet the needs of acutely ill inpatients who display signs and symptoms of cardiac disease or conditions that threaten cardiac stability.
Patients diagnosed with angina, arrhythmia, acute pulmonary edema, congestive heart failure, and coronary artery disease may be admitted to telemetry floors. Telemetry floors also care for those patients who have had coronary angioplasty or coronary stent placement, insertion of a permanent pacemaker, or Automated Internal Cardioverter Defibrillator (AICD) placement.
The 4 Central Telemetry Unit also cares for those patients who have undergone Coronary Artery Bypass Surgery, Heart Valve Replacement Surgery, or who are recovering from myocardial infarction (heart attack).
For more information regarding the MCH Center for Heart Disease, please call (432) 640-BEAT.